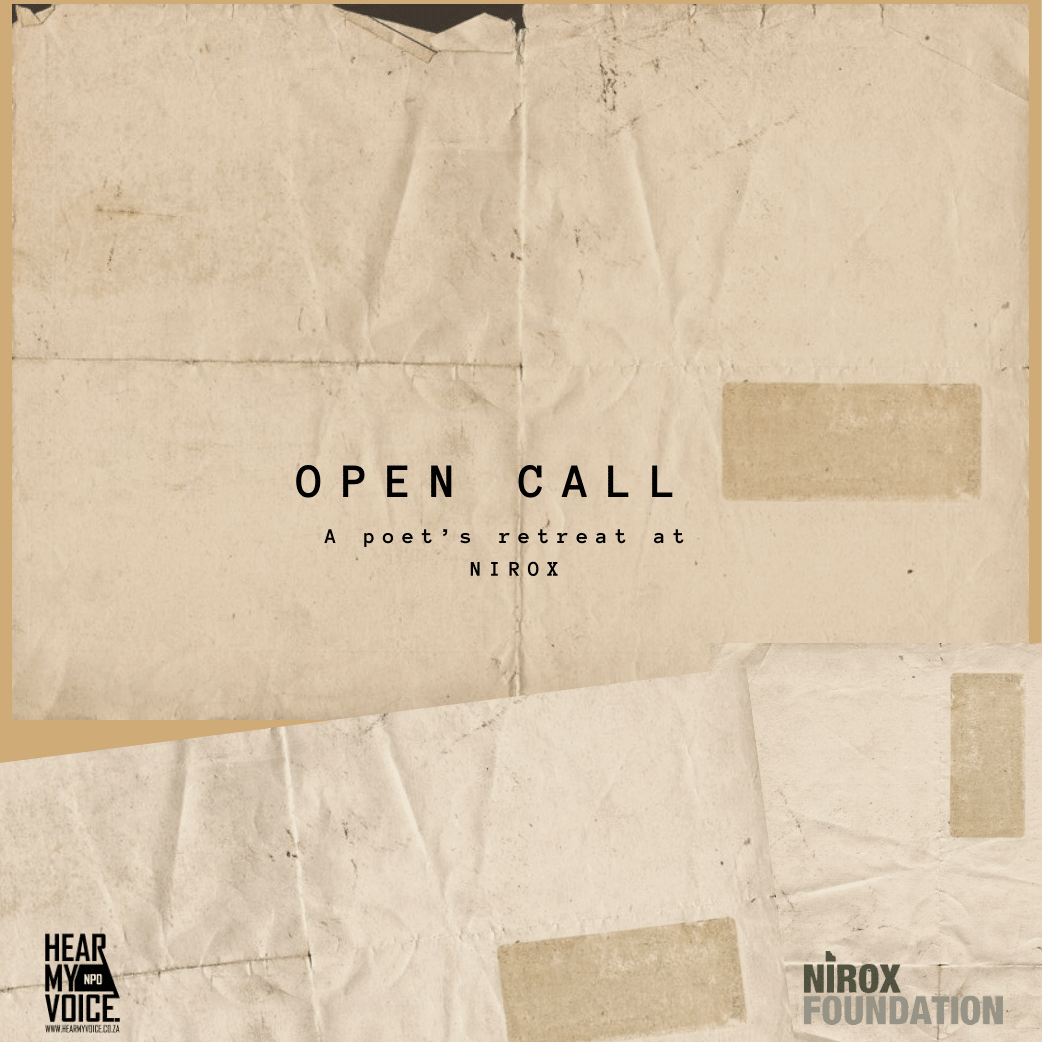 Hear My Voice, together with Nirox Foundation invites poets to a day's retreat at the NIROX Sculpture Park.
This retreat calls on poets to explore the relationship between nature and the manifest in various forms of art. The intention of the retreat is to provide a conducive environment for creative construct as well as clarity of thought. In a predominantly lockdown-enforced time, the poetry retreat seeks to expose the selected poets to NIROX's constructed landscape in the place from which early humans dipersed accross the earth.
The participants will wander their way through nature, documenting their thoughts and experiances, eventually wedging their whispering selves past the amphitheatre to be hosted for lunch in the NIROX Artists Residency courtesy of house chef Maria Ndawanda before concluding the day with a sharing session.
Selected poets will also feature as part of this year's SIGNATURE Words Festival at the Nirox Sculpture Park.
Submissions: https://cutt.ly/NzNSpbA
Closing date: 26 March 2021
Date of retreat: 04 April 2021