Thirteen South African poets are set to shine on the global stage in three international festivals. Word Travel's Story Week taking place in Australia, the UNBOUND International Spoken Word Festival in the Netherlands and Italy's Time 4 Africa will all host events in November, featuring works and readings by local spoken word artists.
In August 2020 Tshwane based non-profit, Hear My Voice (HMV), released an open-call for their Mobility Fund programme. This fund encouraged the export of local talent by incentivising international literary platforms, such as book fairs and festivals, to book and feature South African poets by paying up to 50% of the artists' booking fee or alternatively matching the fees. Three months later, with the support of the National Arts Council, the HMV Mobility Fund has paid out over R30 000 to local poets performing on digital platforms worldwide. The Fund would have ordinarily contributed towards the travelling costs for local poets to get to these countries, but the COVID19 outbreak meant adapting to the times and moving online. This opened the doors to more poets having the opportunity to share their stories with an international audience.
"One of our core functions is to facilitate international exchanges between the local poetry community and those existing in other countries. This year, we were able to help more than a dozen poets get their work seen and heard by audiences outside of the country because of the Mobility Fund" says HMV Director Phomolo Sekamotho, who will also be featuring at the Word Travel's Story Week taking place from 6 - 14 November 2020 in Australia.
Other featured poets in the Story Week festival include Thando Fuze and Tshepo Molefe. Also taking place in the 2nd week of November is the UNBOUND International Spoken Word Festival, happening on 8 November 2020, featuring mobility fund grantees Busisiwe Mahlangu, Sabelo Soko, Vuyelwa Maluleke, Lethokuhle Msimang, Makhosazana Xaba, Musawenkosi Khanyile and Adrian Diff Van Wyk. These poets will be highlighted in a session titled South Africa _ sickness (in a time of stillness) curated by vangile gantsho and Frankie Murrey taking place from 3pm – 4:30pm SAST.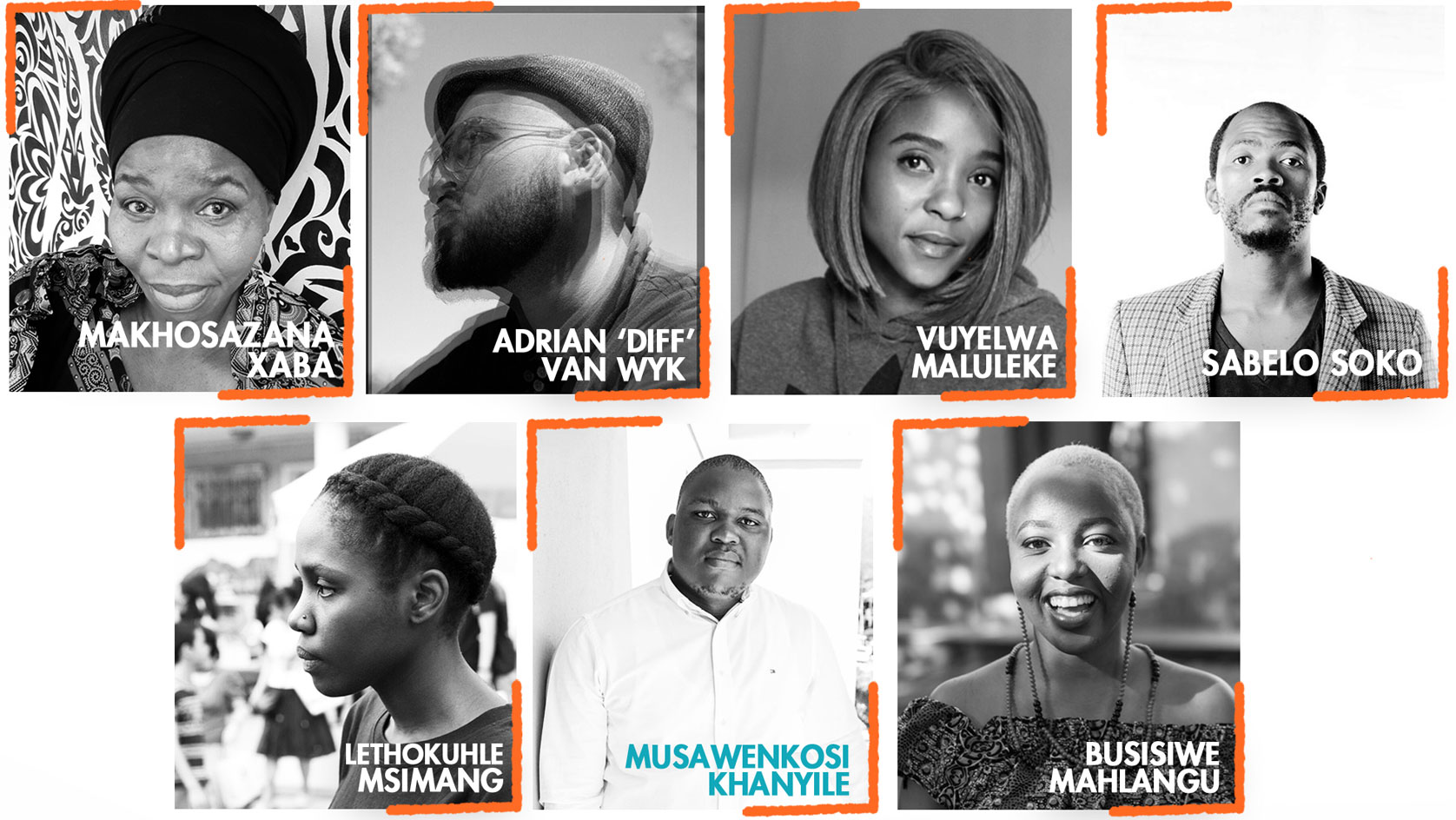 To round of a month of local poetry on the global stage, Dr Raphael D'Abdon, Xabiso Vili and Mutinta Bbenkele-Simelane will be virtually hosted by Time4Africa in their event "Building local and global communities, creating new networks: social and cultural innovation by African artists" on the 20th of November 2020, 6pm SAST.
All events will take place virtually on various platforms, with a combination of free and paid for events. More information about tickets, platforms and performing artists can be found on the Hear My Voice website, www.hearmyvoice.co.za.
HMV has been instigating international exchange programmes for poets since 2016 and does a range of meaningful work within the literature and poetry space. If you'd like to support the work that they do or wish to donate to their cause, you can do so by using PayFast, PayPal or donating directly to the Hear My Voice bank account.
*END*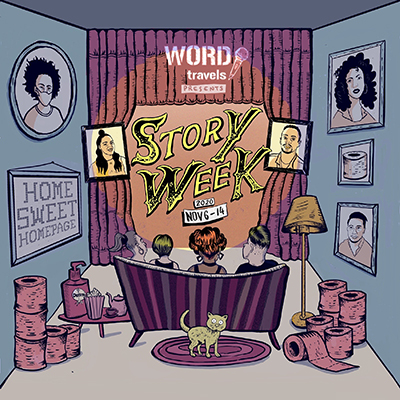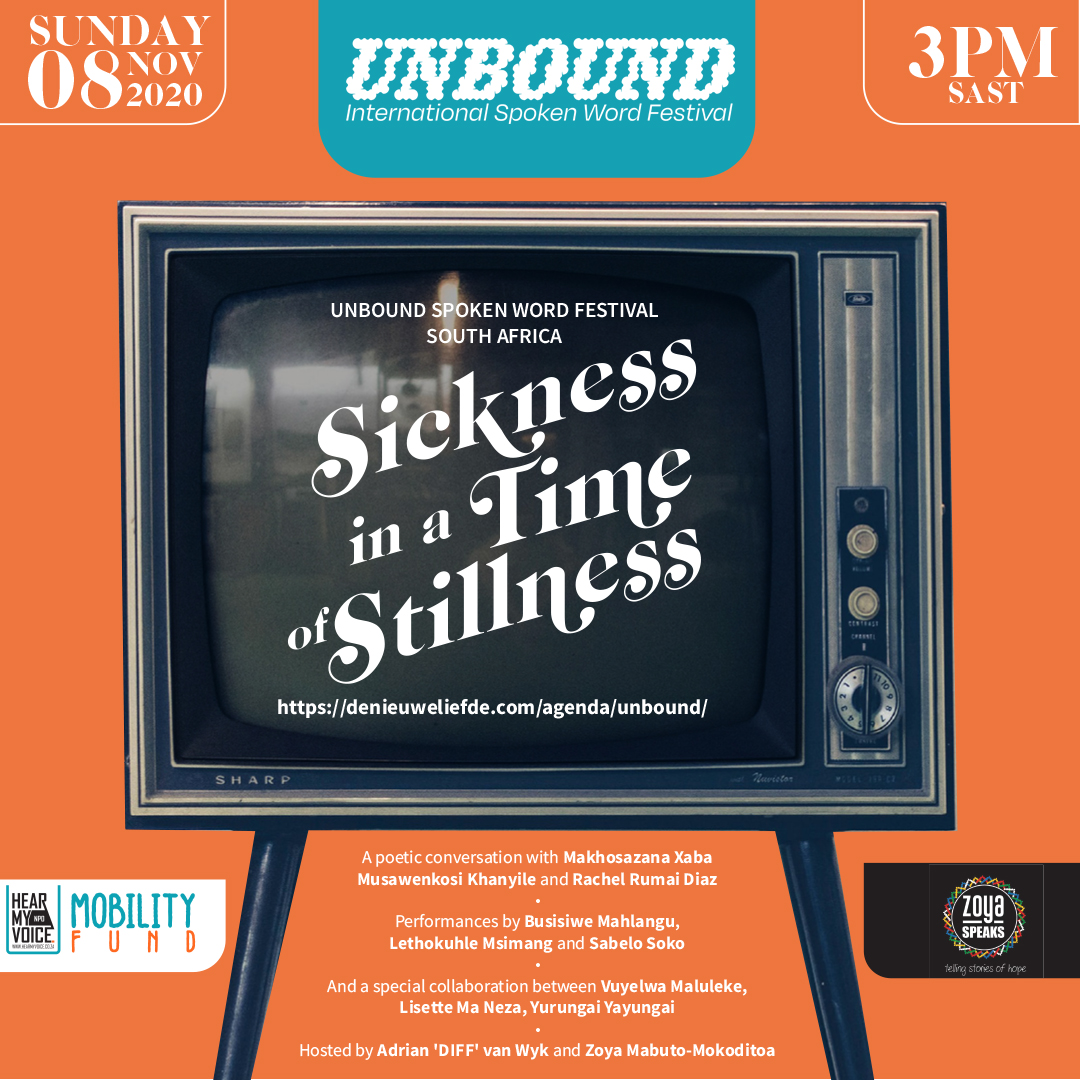 This press release was put together by TN Communications
Shakirah Dramat
shakirah@that-network.com